Due to some confusion I caused myself in the last post, and also due in part to the following [il]logical problem, I have developed 5 graphical models of eternal progression that are possible alternatives which I believe are the only models there are, from a reductive standpoint. [1]

First the problem which lead me to this point:
If Heavenly Father is more intelligent than they all, there are four alternatives.
1. There are a finite number of spirits. (This is because if there were an infinite number of spirits, their combined intelligence would be infinite, and even if God's singular intelligence was infinite, he would only be as intelligent as they all, not more intelligent than they all…
2. There is a "ontological gap" between God and Man. (whatever that means.)
3. God is not more intelligent than they all, but is only more intelligent than any given one of them.
4. The methodology I am using is faulty and none of the above is correct.
My answer is 4. God's intelligence refers to his level of progression (which is higher due to his level of obedience.)
So let's look at the 5 graphical options of God's progression.
X = time Y = progression (I think)
Option 1- No Progression:

This one is pretty obvious, but is a good jumping on point. God's state is constant. It does not change over time. God was not once like we are now. He has always been perfect. This is really the graphical way of expressing answer number 2 above.
Option 2-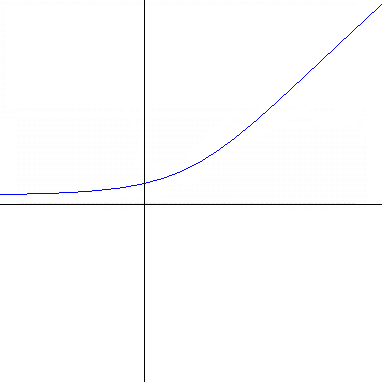 This is a graphical example of what, I think, J. Stapley was discussing in the last post. X= 0 represents the point of non-existence, which God (or any being for that matter) never reaches going backward in time. In this example the potential for progression is infinite only in a unidirectional sense, but retrogression is not infinite. (for all intents and purposes, as retrogression can never reach zero.) It suggests that at some point in the past progression was at a lesser state than it is now, to the point that God and all other things were practically dormant.
Option 3-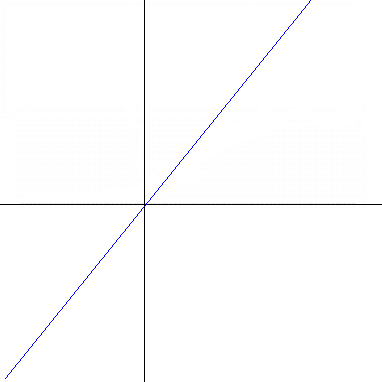 Option 3 suggests that progression is bi-directionally infinite, where there is not (for all intents and purposes) a floor to the amount we can retrogress or a ceiling to the amount we can progress. It suggests that progression has always been in a constant state (for all intents and purposes)
Option 4-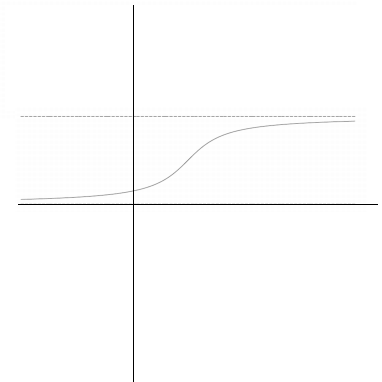 This asymptote suggests progression is within a finite range, where at the bottom of the range is like option 2 above, and the top of the range is similar in that there is a cap of sorts on how much progression can be had. This analogues well with the mortal experience where we don't really know something (say how to write in cursive), then we learn how to write in cursive over a period of time (the bid jump) and then we spend the rest of forever "perfecting" how we write in cursive. In my mind this is how BRM considered eternal progression. One issue with this view is that when we increase the scale (to say, infinite) it begins to look like no progression at all. (Option #1)
And for Completeness, there is a fifth option.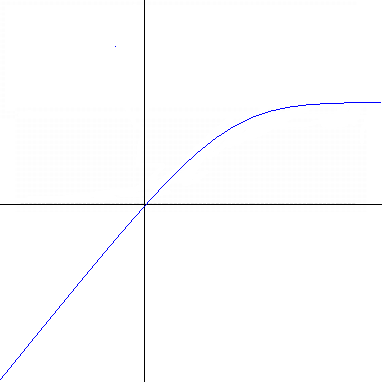 This is simply the opposite of option #2.
So which graph of eternal progression is correct? I don't know, and I leave that open to discussion. (As well as the idea of whether there are other options) Are there implications which should be derived from each model which I am not deriving? Are the implications I am deriving false?
As for the question of whether God is more intelligent than they all. The answer is easier to see. If God started to progress earlier than anyone else, he would be further along than anyone else, and thus all other beings, even combined, would be below him on the curve.
____________________________________________________________________
NOTES:
[1]- even MMP, which would graph like sine or cosine, I believe, would fall into one of the models when subjected to linear regression and exponential smoothing.