Continued from here.
For the full series click here.
So I was a little surprised by this set, though in hind sight, it makes perfect sense.

I only asked 3 questions regarding the atonement, so I did not really represent the full swath of opinions, but I thought these three would be a good starting point for the Thang.
First, I tried really hard to capture precisely Penal Substitution Theory: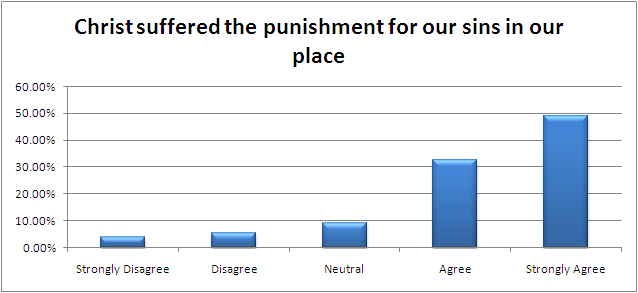 As can be seen, this one is pretty popular among us with 82% in agreement here.
Secondly, I wanted to try and capture the Alma 7 version of things in a non-scriptural way: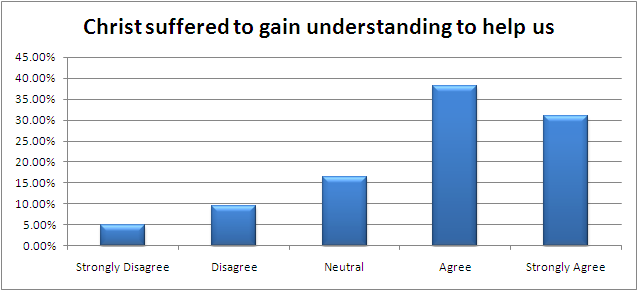 Agreement dropped to 69% here, which, while still high, does show people were less comfortable with this idea over penal-substitution.
Finally, I did my best to capture in one sentence the compassionate theory of the atonement as expressed by Blake Ostler: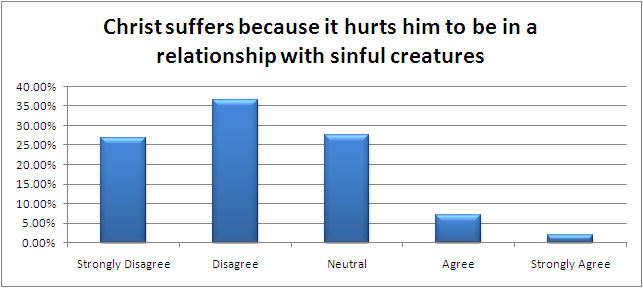 Yikes, only 9% agreed.
My take away is that we've failed. Only kidding.
But seriously, the penal-substitution theory of atonement is pervasive in the church. Why is that?