My oldest is 6, and paid attention to conference quite a bit this time, with the help of stickers, the packet from the friend, and lots of snacks.
For President Monson's opening remarks she drew a picture of the temple and a helicopter. (So she says anyway)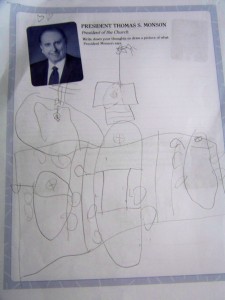 When asked what President Uchtdorf spoke about, she informed us it was "recycling".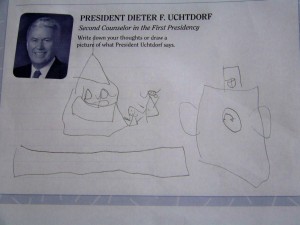 And Elder Oaks talked about how it's important we "don't smoke".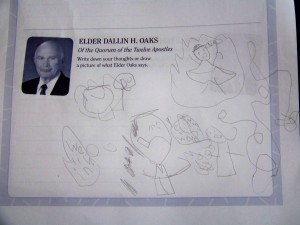 On the other hand, Elder Bednar did talk about Families (Note that I have the ears of a dog.)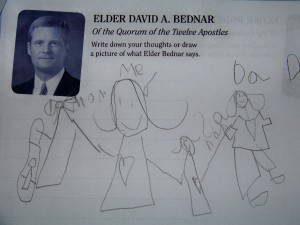 and Richard G. Scott did talk about Spirit (Although the spirits he spoke of like to pick flowers, according to the drawing she made)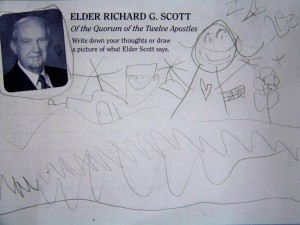 How are your kids doing this conference?